For some of us, before any trip, long or short, packing is always an issue. How to begin, how many clothes to take, would this be necessary? What if I leave it and I need it later?!. That is why

Peru Trip Advisors

has prepared a few packing tips to make the process easier!.
1. Make a preliminary list: Write down on a piece of paper the things you feel you need to take to avoid panic before starting to prepare the bags, while packing you'll make a check so you make sure everything is packed.
To help you on this process, a few weeks prior your arrival, your travel advisor will provide you a suggested packing list for your trip.
2. Consider the weather: Consider the climate to know what kind of clothes to pack and do not carry over. You can ask your travel advisor what is the weather forecast in the cities that your are going to visit. Additionaly, your travel advisor will provide you of the details of the weather in every location you will visit during your trip.
3. Changes of clothing: If you do not want to pack much clothing, you can choose two to three outfits which can be combined between them.
4.-Clean your suitcases before packing: If you don't use your luggage too often, then is good to clean them a few days before the start packing.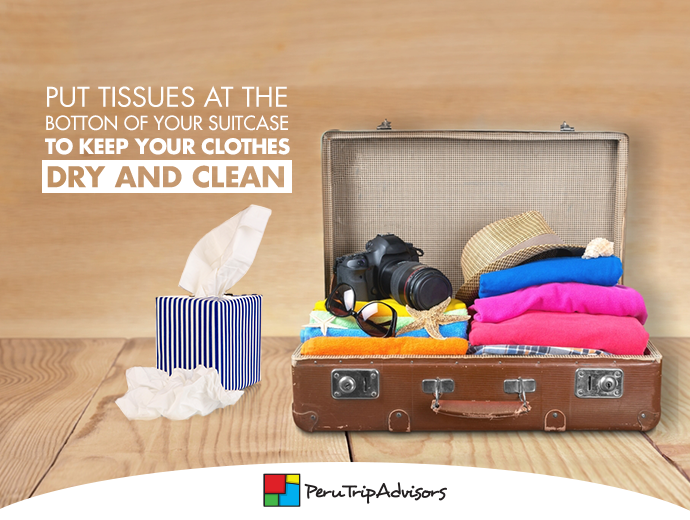 5. Use all the available speace: You can put the small things in a purse you're going to bring; you can take the socks inside the shoes.
See these useful examples: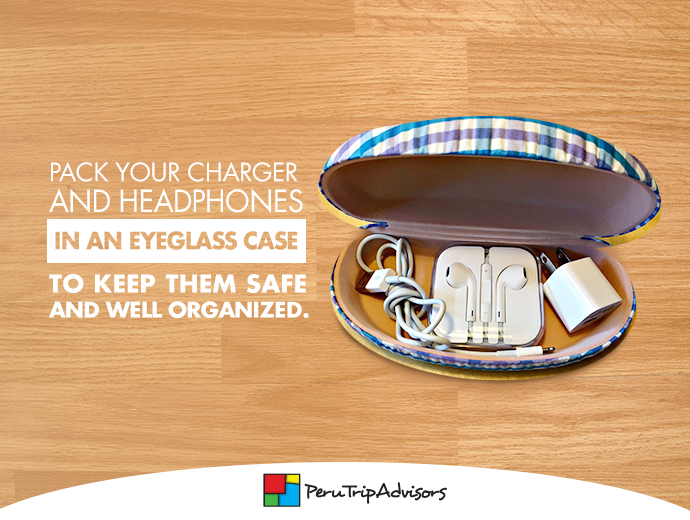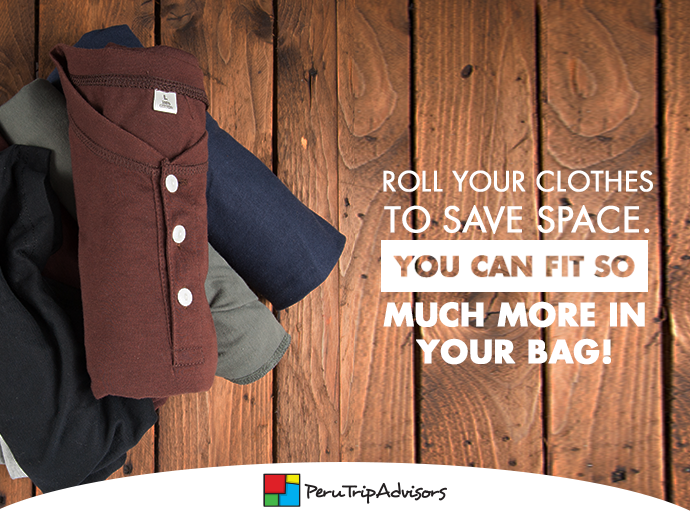 6. Weigh the bag: Once suitcase is ready weigh out to ensure that does not pass the limit of the specifications of the airline.
7. Label the bag: Put your name and something distinctive like a bow, this is going to make it easier to see your bag in the luggage band. And in case your luggage is delayed or lost between flights, then is going to be faster to recognize it.
8. Hand luggage: carry in the hand luggage medicines, jewelry, passport, all the small things and a change of clothes in case there is a mishap with suitcase.
9. Do not forget the camera, to enjoy at home the memories from your beautiful trip!.
BONUS TIP: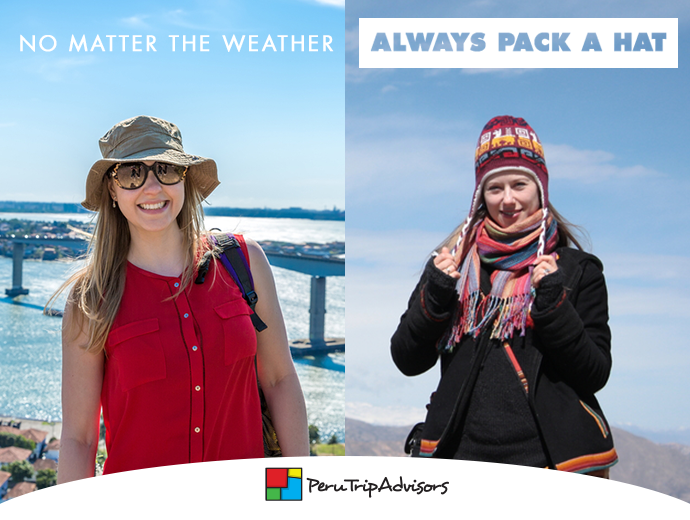 ---
Contact Peru Trip Advisors
Toll Free USA and Canada: 1-888-228-2221
Please follow and like us:
RELATED CONTENT
Full Day Tour to Machu Picchu

Packing for a Trip to Peru

PERU TRAVEL AGENCY – TESTIMONIALS – PERU TRIP ADVISORS

How to plan a trip to Galapagos

New regulations for your Machu Picchu Excursion

How to Get to Antarctica

TRIP TO GALAPAGOS

TRIP TO PATAGONIA